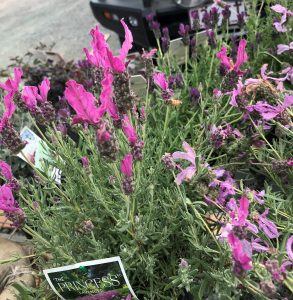 4 Tips For Growing Lavender in Your Garden!
Lavandula (common name lavender) is a genus of 47 known species of flowering plants in the mint family, Lamiaceae.
Lavender is an easy flower to grow. It creates a blanket of colour and a serene fragrance.
Lavender is best grown in neatly clipped hedges, in pots, in courtyards, planter boxes or rocky slopes.
Lavender requires well drained soil and a sunny position. It needs little fertilising, a little compost of slow release fertiliser in spring is ample.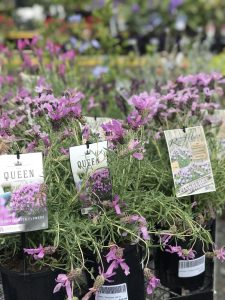 Because of the aromatic oil in itself leaves, lavender has few insect pests. The odd caterpillar can be picked off if its causing damage. Root rot is the main fungal disease that affects lavender. Avoid planting organic mulch around plants in humid regions or in poorly drained soils.
We have a few varieties in stock including Queen Lavender and The Princess Lavender which are popular with the locals and the bees. Come in a grab some gorgeous smelling lavender and ask us about the best sport for lavender in your garden and which fertiliser to use.