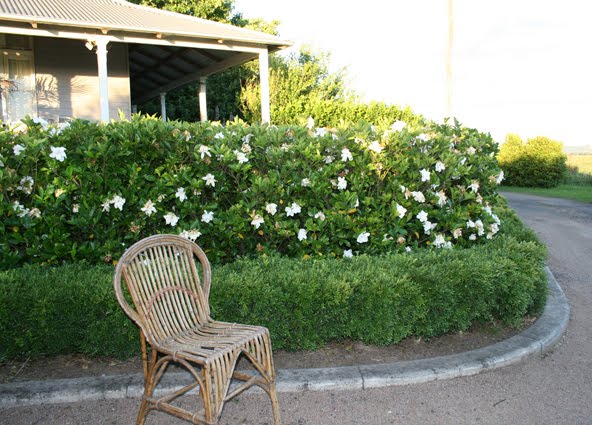 what is The difference between hedging & screening plants?
Petunias are always a great choice when brightening up your gardens or pots. The hybrid petunia 'Picasso in Pink' is a stunning long-flowering favourite that is a part of the Happitunia range. It is perfect for hanging baskets, pots and garden beds. They thrive in full sun and can grow up to 300mm tall and up to 1m width. However you can always clip them back if the side growths get too long.
Picking the perfect plants for your garden can sometimes be difficult depending on what you actually
want and need.
There is quite a difference between hedging and screening. Hedging is quite formal and requires
regular maintenance otherwise it can get out of shape and overgrown very easily as the plants
typically chosen to hedge are quite fast growing.
Where as screening is not kept to a shape, it can grow to its natural shape and size and is used
mainly for privacy, therefore a wide range of plants can be used.
Perfect plants for hedging are murrayas (mock oranges), syzygiums (lilly pilly) and photinias.
Gardenias are a great option as well, with a glossy green leaf and fragrant flower.
There are a large number of plants and trees available and suitable for hedging, it just depends on
the location whether it is sun or shade and how large you wanted the hedge to grow.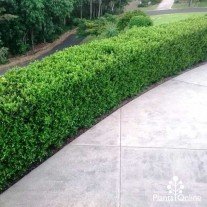 You are able to use any hedging plants for screening as well, but you are able to use more plants and
shrubs such as Salvias, Buddlejas, Tibouchinas, Barlaria, Azaleas and Camellias. Many of your native
grevilleas and callistemons are also great screening plants.
When it comes to choosing the right plant for you, the location, size and maintenance are the most
important factors as well as your personal choice, what colours do you like, it is possible to have a
colourful hedge if it something you prefer!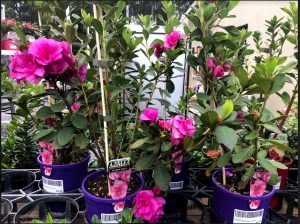 Also the wonderful thing about plants is they can be pruned and trimmed to the size you want and
need!